Products /
Horticulture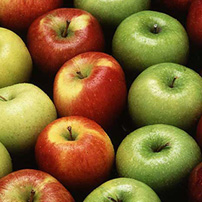 Choose from our product categories
As the exclusive distributer of world leading ABSOGER equipment in New Zealand and Australia, Hort Air Services offers a complete solution for measuring and controlling gases in Controlled Atmosphere rooms, coolstores and pack houses.

Our range of ABSOGER technology and equipment for Controlled Atmosphere includes CO2 scrubbers, ethylene scrubbers, ethylene analysers, portable gas analysing equipment, portable devices and accessories. ABSOGER onsite nitrogen generators are among the most energy efficient available.

All of our Controlled Atmosphere and onsite nitrogen generators are tailor made to meet your specific requirements and budget.

At Hort Air Services, we know the value of a top quality product, and we can help you to extend the shelf-life of your fruit – be it kiwifruit, apples, pears, avocados, blueberries - with our Controlled Atmosphere technology and onsite nitrogen generators.

Our goal is to work with you find solutions with leading edge post-harvest/industrial equipment and technology. Hort Air Services is owned and operated by Jason Anderson, who has more than 20 years in the horticultural industry, and knows that maintaining a superior standard of product is a lot more than just flicking a switch - it is having the most advanced machinery, CA knowledge and experience to manage that product.