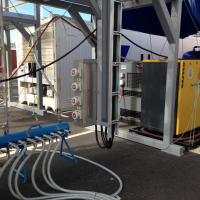 Avocado Container gassing underway
26 August 2014
First day gassing controlled atmosphere containers of Avocados at the Port of Tauranga today. Hort Air Services has 2 ABSOGER PSA Nitrogen Generators onsite to gas these containers for the next 4-5 months during the Avocado...
New Website Launched
14 August 2014
Hort Air Services is proud to announce the launch of our brand new website. After weeks in the making our website now incompasses our new distribution areas for ABSOGER which now includes Australia and...