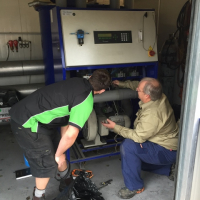 Controlled Atmosphere Equipment Servicing
12 April 2015
Hort Air Services has just completed annual servicing of Golden Bay Fruits in Motueka CA equipment. Golden Bay Fruits have older Van Amerongen equipment onsite and after 10 years were looking for another option for their annual servicing requirements. Hort Air Services was able to provide another solution and were offered the opportunity to...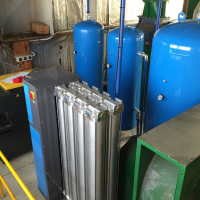 New PSA Nitrogen Generator for NZ HOPS
1 April 2015
New Zealand HOPS based in Nelson have recently replaced an old Nitrogen Generator onsite with a new ABSOGER Genius 8 PSA Nitrogen Generator. The new PSA produces 18m3/Hr at 99.9% N2 . The compressor, a Kaeser SK25T, Air/N2 Buffer tanks were all sourced from local pnuematic company Air Products. Hort Air Services and Air Products work...