Controlled Atmosphere Equipment Servicing
12 April 2015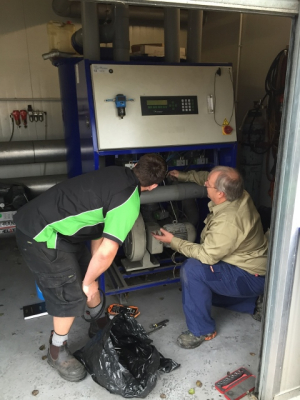 Hort Air Services has just completed annual servicing of Golden Bay Fruits in Motueka CA equipment.
Golden Bay Fruits have older Van Amerongen equipment onsite and after 10 years were looking for another option for their annual servicing requirements. Hort Air Services was able to provide another solution and were offered the opportunity to carryout this years service work onsite.
Hort Air Services qualified techician from Shepparton, Australia carried out the service.
If you would like to know more about Hort Air Services servicing options please feel free to contact us for a no obligation apprasiel and quotation.