New PSA Nitrogen Generator for NZ HOPS
1 April 2015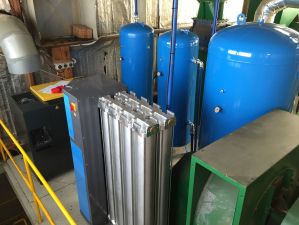 New Zealand HOPS based in Nelson have recently replaced an old Nitrogen Generator onsite with a new ABSOGER Genius 8 PSA Nitrogen Generator.
The new PSA produces 18m3/Hr at 99.9% N2 . The compressor, a Kaeser SK25T, Air/N2 Buffer tanks were all sourced from local pnuematic company Air Products.
Hort Air Services and Air Products work closely together to provide our customers with the best possible solution at the same time providing superior service to you the customer.
If you would like to know more about our range of high purity nitrogen generators please call us today.