FORIS Index Door Factory Visit
12 November 2015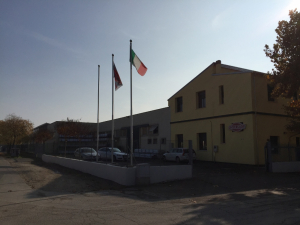 Hort Air Services was hosted by FORIS Index based in Conselice, Italy.
The FORIS Index door factory manufactures a range of high quality industrial doors for all purposes. From Controlled Atmosphere doors to Rapid roll high speed doors to hinged access doors to Freezer doors. All doors have the option of opening vertically or sliding.
Hort Air Services has been appointed as a certified distributer and service agent for FORIS Index doors in both New Zealand and Australia.
If you would like to know more about the range of doors or options available from FORIS Index contact Hort Air Services or visit www.forisindex.it