PARKER MAXIGAS Calibration
2 July 2015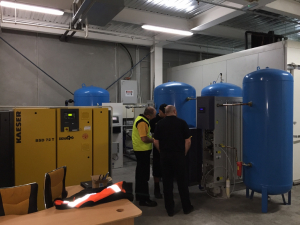 Hort Air Services and our partner Plummer Compressors were recently asked to calibrate a customers Parker Maxigas PSA Nitrogen Generator.
With our vast knowledge of other manufacturers equipment and our certified staff we are able to carry out calibration on most makes of O2 sensors.
If you have a Nitrogen Generator with a O2 sensor that requires calibration, don't hesitate to call Hort Air services for a no obligation free quotation and discuss your requirements further.