NEW HIGH SENSITIVITY PORTABLE OXYGEN ANALYSER HAS ARRIVED
29 April 2016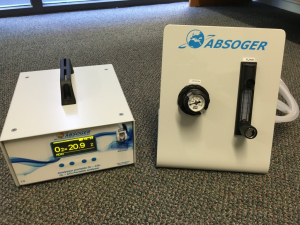 Hort Air Services has taken delivery of a new portable analyser designed specifically to measure and test your high purity nitrogen production onsite.
The analyser is completley portable allowing our team to test your nitrogen anywhere, easily and quickly.
With its highly sensitive oxygen sensor we can test the residual oxygen in your nitrogen production to test/calibrate your system no matter what make of nitrogen generator it is.
If you've been meaning to calibrate your nitrogen generator or unsure of the purity then call Hort Air Services to test your nitrogen today.